Perry Mason TV Episodes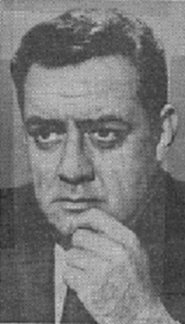 The television series lasted 9 seasons, covering 271 episodes. There was Lt. Tragg, Lt. Anderson and then Lt. Drumm butting heads with Paul Drake and Perry Mason. The frustrated Hamilton Burger trying to win a case against Perry, and finally did ... once. Della Street holding everything together in the office, and helping Perry out in a pinch. And the occasionally present was Gertie holding down the outer office. Where else could you see all of the guest stars; Burt Reynolds when he still had is own hair. Sulu before he took off for the stars with Captain Kirk. Uncle Jessie before he grew his beard and started hanging out with Boss Hogg and Sheriff Roscoe P. Coltrane. The list goes on and on.
The Perry Mason TV series defined courtroom drama for future television shows. Sure, it followed a a set pattern where Perry would get the guilty party to break down in the courtroom, but isn't that how it is in a real courtroom? Perry never lost (OK, there was that one nagging case when the defendant would not help Perry get her acquitted.) and Hamilton Burger never won. I would think that as an elected District Attorney, Burger would not have been around for 9 years if he could not win a high profile murder case in Los Angeles! (In fact, there was a time during the 4th season where Burger is not around, and is not even listed in the credits.)
When people think of Perry Mason, they immediately picture Raymond Burr. Even though he is not the only person to play the famous lawyer, he is the one with the most longevity - playing in most of the 271 TV episodes, as well as the later batch of television movies. He will probably not be the last incarnation of Perry Mason, but it will be a while before another person can be cast in this role and be able to avoid his large shadow. Not bad considering that he originally was auditioning for the role of Hamilton Burger!
Episode Lists
Complete Episode Lists